Solstice Yoga Retreat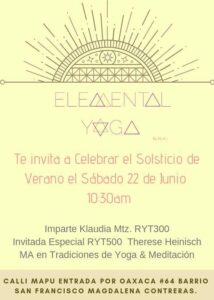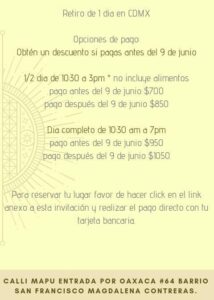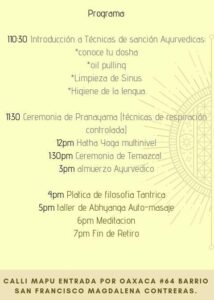 Solstice symbolizes the constant renewal and circular movement of the earth. It is a new start into a new phase of the earths cycle. This is an intense and powerful moment for us humans as well. In the Tantric philosophy introduced in this workshop the belief is that the body is a reflection of the universe. So, when the nights are getting longer and days are getting shorter after solstice the body also changes. In this day retreat we take this as an opportunity to cleanse our bodies, reflect and renew.
For this we will combine a local traditional sweat lodge ceremony with yoga practice and some insights into Ayurvedic healing. The fusion and exploration of these techniques from various origins enables us to purge, release old patterns and prepare ourselves for the new chapters to come. With the sweat lodge we (re-)connect to the earth and the beings around us. This aligns well with Tantric yoga philosophy. All we do to ourselves is reflected in the earth and the other way around. By caring for ourselves we therefore care for the world and others. This connection can be experienced through the sweat lodge as well as through the philosophy and the practice of yoga.
In the day retreat we will practice asana and pranayama with the intention of letting go. This will be followed by the sweat lodge ceremony and a tasty Ayurvedic lunch. For everyone who wants to go deeper the afternoon program offers an Ayurvedic self-massage and self-pulse analysis workshop, a yoga philosophy lecture and another yoga practice.
https://www.eventbrite.com/e/entradas-solsticio-de-verano-retiro-de-1-dia-62660794122
Calli Mapu
Entrada por Oaxaca #64 Barrio San Francisco Magdalena Contreras
Mexico